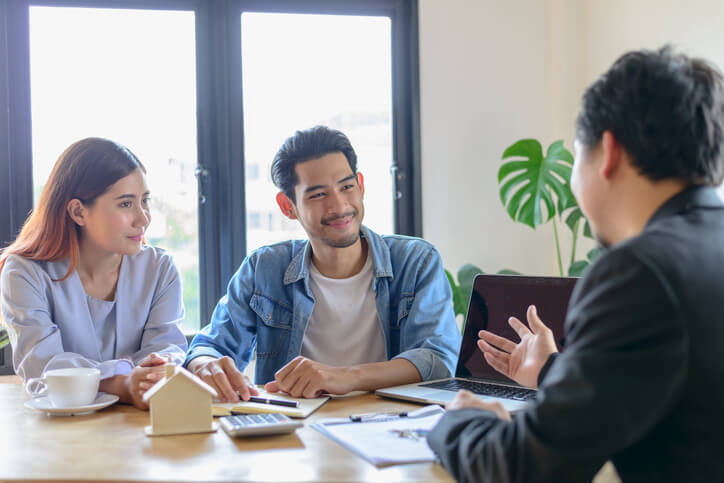 Buying a home in the East Bay? Top real estate agents in California will do more than offer assistance – they will also educate you on the buying process so that you feel more confident about making decisions.
As a buyer, you can expect to get these valuable tips from top real estate agents.
Be Prepared
Needless to say, the buying process is complex and dynamic. To make sure that you end up with your dream home, you need to be prepared for a wide range of scenarios.
That means getting your finances in order, making sure you have cash reserves and bringing proof of your ability to purchase the home, whether it's a pre-approval letter or bank statement.
That also means coming to the negotiation table mentally and emotionally prepared. You need to know what you want out of this purchase, when to make concessions, and when to walk away.
Working with a Realtor® will help you prepare for the best and worst possible outcome in every situation. An experienced Realtor® will have the foresight and expertise to guide you accordingly.


A Low First Offer Is a Weak Offer
A common strategy for buyers is to make a low initial offer, then wait for the seller to counter with a higher one to bring the price up to a reasonable amount. In cooling markets with a surplus of inventory and a shortage of buyers, this strategy might work.
However, this strategy can fail if the seller is getting multiple offers – a low offer will fall to the wayside, with the seller choosing to entertain higher offers instead.
Moreover, sellers who are emotionally attached to their homes or have spent huge sums on improvements might get offended and refuse to negotiate any further.
Negotiating a low price will make the seller less likely to make concessions.
If you must make a low offer, and the seller accepts it, don't expect them to make further concessions. This means that the seller, no matter how motivated, may refuse to spend any more money on repairs or inspections.
Don't force their hand. If you have already been successful at negotiating the price down, refrain from making any more demands.
Otherwise, you run the risk of the deal falling through because of sellers' remorse or inspection requirements.


The Purchase Offer Should Be Based on Comparative Analysis
When crafting a purchase offer, work with your Realtor® and base the price on data. To gather data, your Realtor® will conduct a comprehensive market analysis, which looks at comparable properties (comps), recent comparable sales in the area, and current market trends, among other things. This will give you an estimated price range based on market statistics.
Be wary of an agent who suggests an offer price without the data to back it up. Ask to see supporting data before agreeing on the purchase offer. Making an unnecessarily high offer can cause you to lose out on extra money, while an unreasonably low offer can cause the seller to write you off completely.
The Realtor® can also look into how motivated the seller is to close a sale, as well as their reasons for selling. Motivated sellers who need to close fast due to personal (divorce, health issues) or professional (work relocation) reasons are more likely to make concessions or accept a lower offer if you can show them that you can follow through with the purchase.
From there, you can decide the best price to offer. This will help you arrive at a price that the seller is amenable to and make the deal more likely to push through.


Your Realtor® Can Help You Find Other Experts
A Realtor® can give you professional advice on the California real estate market and buying process. And while they can make suggestions on home staging, real estate photography, and home improvements, they may not necessarily be experts in these areas.
But what they can do is refer you to professionals that they've successfully worked within the past. A Realtor® can put you in touch with professional staging companies, photographers, videographers, contractors, and vendors who can help prepare your home for a sale.


Don't Shop for New Furniture or Appliances Until After Closing
Many buyers make the mistake of shopping for new furniture and home appliances before closing the deal. While it makes sense to start shopping now to save on time, never assume that the transaction is in the bag.
There are many instances in which a transaction may get canceled – the inspection uncovers a major defect, the seller reneges on their promise to make repairs, the lender doesn't approve your loan application – so don't buy big-ticket items just yet.
Ready to buy a home in Pleasanton and other nearby communities? Let the McDowell Group assist you. You can message us here. You can also talk to us at (925) 596-8731 and McDowellHomesGroup@Compass.com.