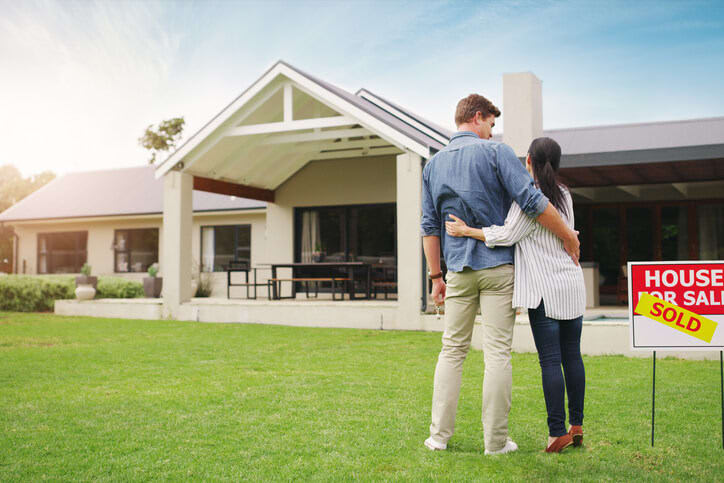 Getting ready to sell your home? It may take several months, and in some cases, up to a year, to make all the necessary preparations and discern Pleasanton, California home prices.
To ensure a quick and profitable sale, here are some common home selling mistakes to avoid.
Not Working With a Realtor®
One of the biggest mistakes sellers make is bypassing a Realtor®. They make the dangerous assumption that cutting out the middleman, so to speak, can help them avoid unnecessary fees and make more profit from the sale.
Going Realtor®-free is also called For Sale By Owner (FSBO), an arrangement where you negotiate the terms of the sale directly with the buyer.
However, foregoing professional advice can end up costing you more in the end. According to the National Association of Realtors® (NAR), the average FSBO transaction in 2018 raked in $200,000, while a typical agent-assisted home sale generated $265,500.
And that doesn't even cover the opportunity cost of listing your own property. Although sellers believe that doing FSBO will save them more time, they end up working around the clock to stage, list, and market their homes, as well as responding to inquiries – time they could have spent resting, socializing, or generating income.
When selling your home in any market, it's crucial to price it correctly in order to attract offers. To find out how much the asking price should be, your Realtor® will conduct a market analysis and search for comparable properties (comps) and recent comparable sales in the area.
When a Realtor® sets the asking price for your home, they should be able to back this up with data and research. Although it's common practice for agents to set the asking price a little higher to make room for haggling and negotiations, beware of agents who set a ludicrously high price without any corresponding data.
It may be tempting to hire the agent who gives you the highest price estimate, but setting the asking price well above your home's fair market value (FMV) can cause the property to stay on the market longer or force you to make price reductions.
Moreover, your emotional attachment to the property can cause you to overestimate its value. Working with a Realtor® can bring some objectivity to the matter and help you arrive at a fair and accurate price for the home.


Not Using Enough Photos
It's no secret that great photos can sell a home – a study by VHT Studios found that properties that had the benefit of professional real estate photography sold 32% faster than listings that did not.
But quantity matters too. NAR found that listings with just one photo took 70 days on average to sell, while listings with 20 photos took just an average of 32 days to get good offers.
To make sure you have enough high-quality images for your listing, you must:
Work with a professional real estate photographer and videographer.
Stage your home.
Ask the photographer to take photos from various angles.
Choose the best photos for your listing.
Make sure there's a photo of every room in the listing.
If you can't find a real estate photographer, your Realtor® can refer you to someone they've worked within the past.


Entertaining Unqualified Buyers
It's only natural to want to entertain anyone who shows interest in the home, but make sure that you're not wasting your time. It's common for buyers to present a pre-approval letter, proof of funds, or any other document showing that they're in the financial position to make a home purchase. Having these documents on hand also shows how serious they are about the buying process.
Moreover, be careful about transacting with a buyer whose purchase is contingent on the sale of their current home – if they experience any problems or delays with the sale, you'll have to deal with some inconveniences if you need to close by a certain date.
Ready to put your home on the market? The McDowell Group is here to offer professional guidance. You can reach the team here. You can also reach out at (925) 596-8731 and McDowellHomesGroup@Compass.com.