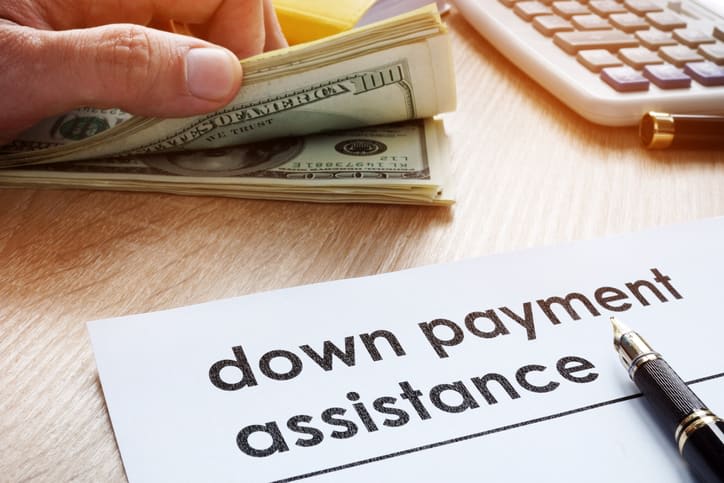 Exactly how much should you put down when buying a home in California? The answer depends on your home purchase goals, the loan program you choose, and how that fits into your long-term financial outlook. Since every financial situation is unique, it's best to see what each available loan program requires and how they fit into your particular circumstances.
Common Types of Loans
Conventional loans are any type of loan that is not secured or offered by the Federal Housing Administration (FHA), the Veterans Administration (VA), or any other government agency. Most conventional loans are also conforming loans, that is, the terms and conditions of the loan, including the loan amount, follow the criteria set out by Fannie Mae and Freddie Mac.
Conventional loans come in a wide array of variations. It's generally accepted that the ideal minimum down payment for any type of loan is 20%. However, with a high credit score, you should be able to secure a fixed-rate mortgage with a 3% to 5% down payment.


If you're looking to buy a home in California's higher-priced markets, such as Pleasanton, Livermore, San Ramon, or Danville, you might need a jumbo loan. Also known as a non-conforming loan, a jumbo loan is a type of conventional loan that exceeds the conforming limits set by Fannie Mae and Freddie Mac.
Check
here
to see the conforming limits in Contra Costa County and Alameda County for 2019. If the home you're interested in is priced higher than the conforming limits in these counties, you will likely need a jumbo loan.
Jumbo loans typically come with higher interest rates and down payments of at least 20%. Recently, however, there have been some changes in lenders' policies, and borrowers may now obtain a jumbo loan with as low as 5% down payment.
FHA loans are insured by the government and are designed for low to moderate loan amounts. Down payment for this type of loan can be as low as 3.5%. At first glance, that might not seem like a good deal at half a percent higher than the fixed-rate mortgage's lowest rate, however, you don't need a high FICO score to secure an FHA loan. For first-time homebuyers, this presents a great opportunity to finance a home with a small down payment.
For homebuyers in the higher-end markets of Contra Costa and Alameda Counties, the good news is, the conforming limits for FHA loans in these areas are higher than in most of the US.
Check here
to find out if the price of the home you're eyeing falls within these limits.
VA loans win the prize for zero down payment. Offered to past and present military members of the armed services, VA loans also feature competitive rates of around 3% to 5%.
Given the flexibility you get from various types of home loans, you need to decide on the down payment that best fits your financial and real estate goals. As previously mentioned, the ideal amount is 20% of the sale price. However, a down payment higher or lower than this may be more beneficial for you.


Benefits of a Lower Down Payment
If you're a first-time homebuyer, a lower down payment can provide that early entry point into homeownership, especially if you have not built enough savings for a 20% down payment.
If you're an investor, a lower down payment means more cash available to finance the upgrade of a property, which can enhance your profits.
You can purchase a fixer-upper in an upscale neighborhood and use your cash on hand toward improving the property instead of a higher down payment.
You can invest the cash in other assets with better short-term returns.
You can purchase a new home without draining your cash reserves.


Downsides of a Lower Down Payment
Less down payment generally means higher mortgage payments and higher interest rates.
A lower down payment may put you at a disadvantage in a bidding war. Buyers who offer a higher down payment are often the first choice in a multi-offer scenario as they are seen to be more financially reliable.
To qualify for a lower down payment, you may be required to obtain private mortgage insurance, or PMI, which can be a hefty addition to your monthly mortgage payments and can also amount to an upfront closing cost of 1 percent.
A lower down payment means a higher debt-to-equity ratio in your home.
Need help on deciding the right down payment for your next home in the Tri-Valley? Consult an
expert Realtor®
in Pleasanton, CA, and neighboring communities. Call us at
(925) 209-0343
(Peter) or at
(925) 596-8731
(Mari), or leave us a note
here
. With the years of our experience, we can help you make well-informed decisions.