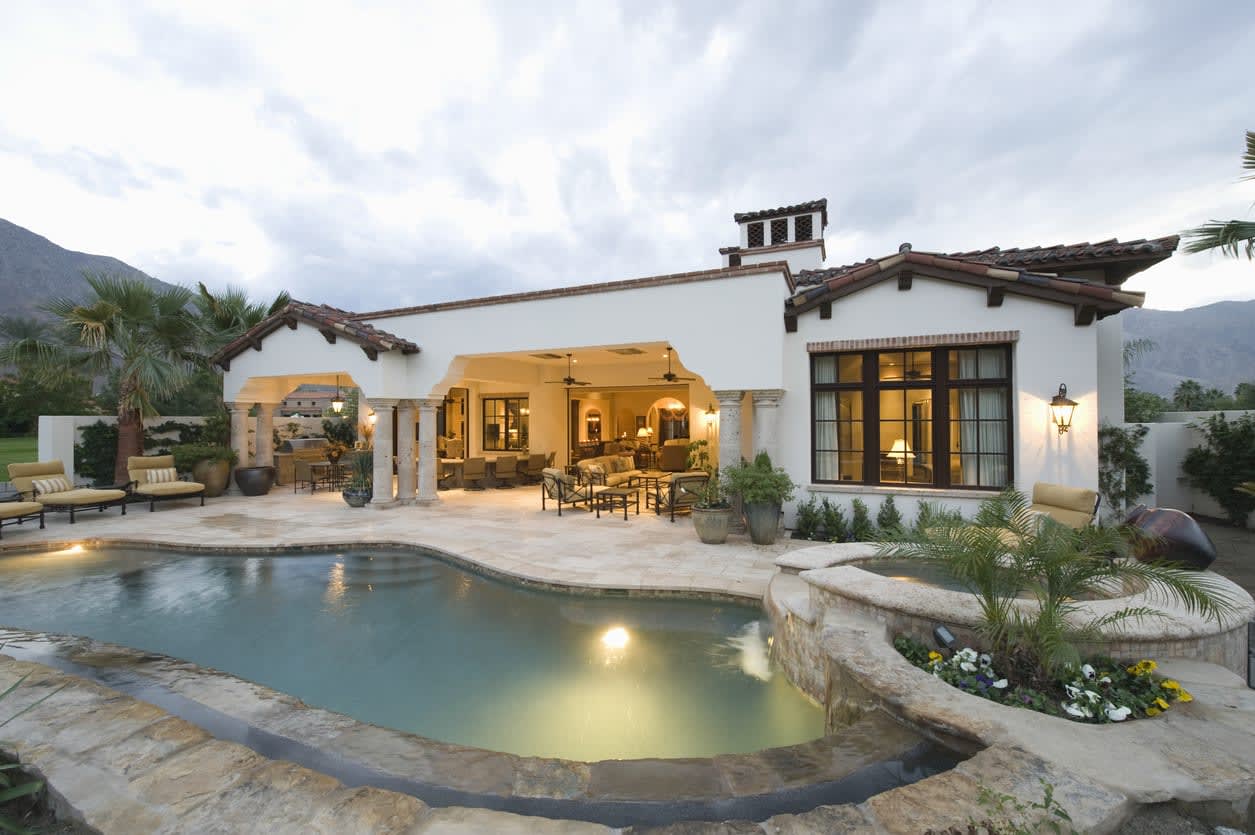 For investors looking to expand their real estate portfolio, the luxury housing market in California offers plenty of great opportunities.
Pleasanton
, in particular, boasts excellent infrastructure, upscale facilities and amenities, and gorgeous home designs that rival the best properties in the high-end market. This is why many investors find
Pleasanton homes for sale
almost impossible to resist.
If you're a first-time investor in luxury real estate, you might have inhibitions about buying upscale properties, primarily because of their hefty price tags. However, as has been proven time and again, luxury real estate often provides a safe haven for investors and excellent chances for profit.


Here are some of the reasons why luxury homes for sale in California make great investments:


High Returns
Since property values tend to go up in California, investing in real estate here is a smart move. If you've invested in real estate before, you know that the most valuable properties come with the biggest returns. But the highest returns also come with the highest risk, so think carefully before you buy one. Consider your finances and work out whether it will be a good market to get into for you. Give your real estate agent a call to assess your options and make the right investment.


Life at Its Finest
It is worth noting that not all high-priced properties can be considered a luxury. True luxury properties have features that are exclusive, distinctive, and more attractive than other available options. They represent an extravagant lifestyle that few have access to.


In California, many of the most valuable luxury properties are built on sprawling lots in scenic locations surrounded by nature. These properties come with expansive floorplans, high-tech features, and upscale amenities like swimming pools and theatre rooms. They also provide easy access to recreational destinations, so it will not be hard to find something to do. Their exclusivity also allows a more tranquil lifestyle, which can be beneficial to one's mental and emotional health.


Value Is Inherent
In the luxury real estate market, growth is a given. Even when prices drop, values remain relatively high for luxury properties compared to the rest of the industry. This trend indicates that luxury homebuyers can make a sizeable profit from their investment even when the market is at a downturn. Additionally, it has historically been proven that the luxury sector is often the first to recover from an economic decline.


Versatile Investment Options
Investing in luxury real estate always involves a higher budget. However, there's more than one way to invest in these upscale properties. Here are three of your options:


Rent it out – Consider buying a home in California and putting it on the market as a high-end vacation rental. Some condo properties may also be rented out, and condos for rent make a great niche market. Talk to a real estate agent in Pleasanton, CA about the possibilities. Either way, a luxury rental is a highly desirable commodity and potentially lucrative investment.


Flip it – Buy, renovate, and sell. Many investors make a huge profit from buying real estate, renovating them, and reselling them at a higher price. This strategy can work well as long as you choose the property carefully. It has to have the right combination of price, size, and condition. One advantage to investors is that there's less competition in the high-end market because only those with the right funds and understanding of the market will dare venture into such an undertaking.


Build an entirely new property – Buying a vacant lot in an affluent area and building a property from the ground up offers impressive profit margins. Savvy investors will do well by modernizing their design and equipping the home with upscale amenities. The property may take a longer time to construct though, so only do this if you can afford to wait.


Invest in Luxury Real Estate in Pleasanton, CA
With a robust economy, abundant recreational opportunities, and a strong real estate market, Pleasanton is one of the best places to live in the US. Given the high demand for Pleasanton real estate, investing in luxury property here is a good step to consider.


However, do not dive into the California luxury property market without looking into your options and resources and honing your investment skills first. This is where the expertise of a professional real estate agent comes in. With their knowledge and experience, a Realtor® can help you navigate the market, explore the possibilities, and connect you with the right network.


You can count on us at the McDowell Real Estate Group to provide you with the guidance you need in your real estate venture. If you're looking to buy a house in Pleasanton or anywhere in the Tri-Valley area, give us a call at
(925) 209-0343 (Peter)
or
(925) 596-8731 (Mari)
, or leave us a note
here
.