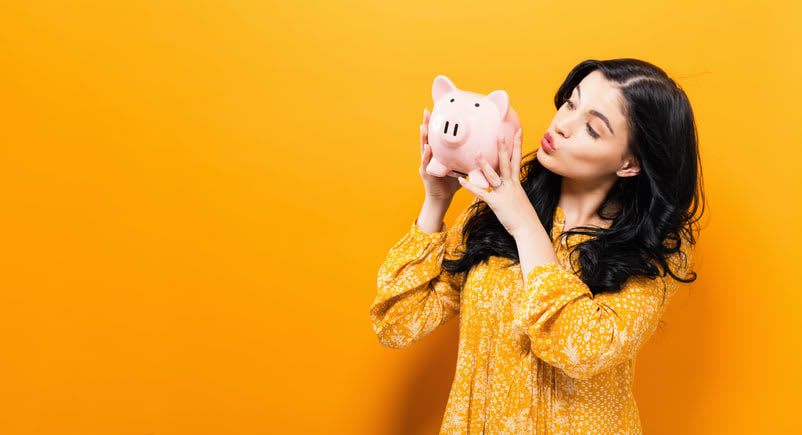 When people look to buy houses in
Pleasanton, CA
, one of the wealthiest mid-sized cities in America, they see the city as a great place to live and work. But with more than a hundred homes available, buyers will want to find a good real estate agent to help them sort through their options.
A good agent will not only show you homes for sale that closely match the items on your wishlist, but they will also guide you through the buying process from beginning to end. They'll answer your questions – and, if they don't know the answer, they'll find out. You really shouldn't purchase a home without a real estate agent. Pleasanton, CA, has exceptional agents to help you get the best deal possible.
Once you've chosen your agent, it's time to start looking at homes. Hopefully, you've done a little research to pinpoint the features and amenities you want. It's a good idea to look at all types of homes in a variety of areas. Even if you're not in the market for a ranch property or a mountaintop home, for example, looking at what these homes have to offer and their corresponding asking price can open your eyes to other possibilities. And, who knows, maybe you'll get lucky and find a great deal! Don't forget to compare the prices of luxury homes for sale in California. This will help your agent find the perfect home for you.
After you've done your research and have toured the Pleasanton homes for sale in which you're interested, it's time to make a decision. What home did you like best? Which best suited your needs? Which would you regret not buying? What does the family have to say?


What Is Earnest Money?
When you make your decision, your agent will complete your offer paperwork and ask you to issue a check to send with the offer. This is commonly referred to as an "earnest money deposit."
Don't confuse this with a down payment, although it is a part of the down payment. The purpose of earnest money is to show the seller the buyer's good faith to buy their home and that you're a serious buyer.
The amount of earnest money varies from state to state. In some places, it can be as little as one dollar – but keep in mind that a seller may think you're joking if offer just a dollar! Most people make a deposit of between 1 to 3% when buying a home in California. So if you're eyeing a piece of property listed at $500,000, your earnest money deposit can be anywhere from $5,000 to $15,000. The money is typically held in escrow and will be credited to your down payment and/or closing costs.


Know Your Contingencies
It's important to know that, the seller has the right to keep your money should something go wrong with the deal. This is a very rare occurrence, but it does happen. You may have already heard of horror stories about real estate transactions gone wrong. Don't worry. Your contract should have all the contingencies under which the deal will move forward.
Some common ones are:


Mortgage approval contingency. This provision means the buyer can cancel the deal and recoup their deposit if they are unable to secure a mortgage within a set period of time.
Must-first-sell-current-home contingency. This allows a buyer a specific timeframe in which to find someone to purchase their current home. They can cancel the sale if a buyer is not found.
Satisfactory home appraisal contingency. An appraisal contingency establishes the fair value of the home. In fact, this is a condition required by the mortgage company. The buyer can either negotiate a better deal or cancel if the market value is lower than the asking price.
Clear title contingency. When problems are discovered during the title search (the ownership is unclear or there are unresolved debts), the buyer can walk away.
Home inspection results in contingency. If the results of a home inspection show that repairs are needed on certain areas of the house, the buyer can talk to the seller to undertake repairs. If the seller refuses and overhauls are more than the buyer is willing to take on, the buyer can cancel the sale.
Any issues that are relevant to your individual situation should also be included. Make sure to read the contract in its entirety and ask any questions before signing it.
Once your offer is accepted and you are past the option period, you can't simply change your mind because you got cold feet. That's a sure way to lose your earnest money deposit!


More Ways to Keep Your Earnest Money Deposit Safe
Do not make the check payable to the real estate agent or the seller. Instead, it should be made out to a real estate brokerage, law firm, or Title Company.
Verify the money that will be deposited into an escrow or separately maintained an account.
Get a receipt and keep a copy of the canceled check for your records.
Remember: The only loopholes are the contingencies contained in your contract.
Again, there is no real need to worry. As long as you read and understand your contract, and hold up your end of the bargain, your money will remain safe. It won't be long until you'll be walking through the door and into your new home.
Congratulations!
Agents are an invaluable asset when it comes to protecting your interests. They can help you navigate the process and advise you on the best course of action. If you're thinking of buying a home in California, get in touch with the
McDowell Real Estate Group
. Our agents have earned high praise from our clients for their exceptional service and skills. Contact us today at
(925) 209-0343
,
(925) 596-8731
, or leave your message
here
.