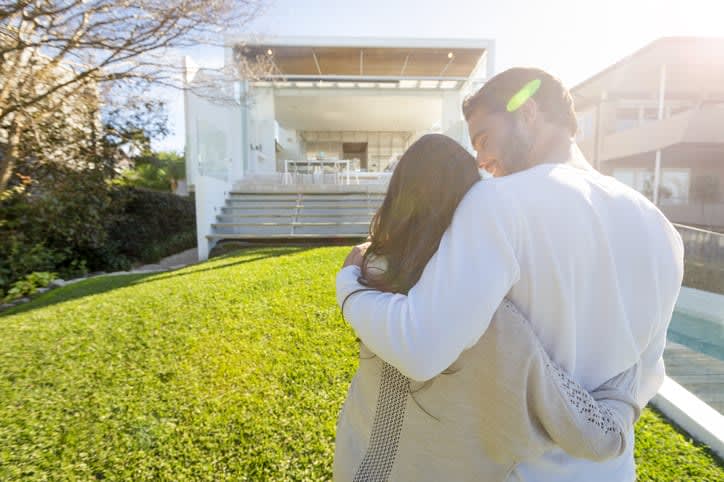 If you live in California and have been planning a change in residence for some time, you might want to consider selling your house now.
Buyer demand and low inventory have led to soaring prices. The average home price in Pleasanton, CA, increased approximately 29% in three years, from August 2014 to August 2018.
While there have been fluctuations – the average home price in Danville, CA down 1.9% from August 2018 to July 2019, while the average home price in Livermore, CA decreased 3.2% from August 2018 to July 2019 – they don't apply to all areas.

Average home prices in San Ramon, CA, are up slightly by 0.1% from August 2018 to July 2019.

Experts believe, however, that home prices won't rise much more in 2020 and 2021 and may continue fluctuating. So, if you've been thinking about putting your home on the market, 2019 might just be the right time.
Here Are More Reasons to Sell Your House Now
Rising Inventory. Until recently, in many parts of the US, there weren't enough houses to meet buyer demand. Bidding wars were common, often resulting in a house selling for thousands more than the asking price. As it stands, there are still more buyers than homes, but the number of properties for sale is slowly increasing. That means bidding wars will likely cease and homes will sell at or slightly below the asking price.

Hefty Profit. In Pleasanton, California, home prices have dropped slightly in the past year. However, if you purchased your home five years ago, selling in 2019 should earn you a hefty profit.

Slow Demand. There's been a slow down in the demand for luxury homes so if you can't wait for things to bottom out before they turn around, it would be in your best interest to sell now.

Falling Interest Rates. In February 2019, interest rates were down at 4.35%. Buyers will want to take advantage of those low rates before they start to rise again. According to the luxury real estate website, Mansion Global, this could encourage "entry-level luxury home buyers," investors, and people from overseas to jump in while the market is in their favor. Therefore, now is the best time to sell your house.

Millennials Are Ready to Buy or Trade Up. People tend to purchase their first home when they're around 30 years old. There will be nearly five million millennials turning 30 in the next couple of years, most of them looking to buy a home. Even older millennials, who already own homes, may be looking to trade up, especially among the affluent tech workers who live in California. Make your home their choice by listing it now.

Make the Most of Your Equity. Those who purchased homes before 2015 were able to buy at lower prices with lower interest rates. Their home equity has risen with each payment, every renovation, and the sales price of every other house in the neighborhood that is sold at a higher rate. The more equity in the house, the more profit you make. You can use that money as a down payment on your next home. Larger down payments typically translate to lower interest rates.

You're Emotionally Ready. One of the reasons home sellers tend to overprice their home is the emotional weight they factor into their decision. While buyers will only care about how modern and spacious the kitchen is, sellers will think of the fun times the family spent prepping pancakes for Sunday breakfast. Or while buyers may calculate the cost of maintaining a pool, sellers will attach a lot more value to the feature because they believe that buyers will enjoy summer barbecues by the pool as much as they did. If you're willing to dissociate your memories from the special nooks and crannies of your home, contact your real estate agent today. Listen to their objective assessment of your home's market value and then agree to have it listed.
If You Choose To Sell Later Rather Than Sooner, You May Need to Lower Your Expectations
Don't be disappointed if you don't receive multiple offers because buyers will have more homes to choose from.
Set a realistic price by comparing the prices of similar homes in your neighborhood.
Consult your real estate agent for advice.
When all is said and done, 2019 is a good time to sell. Mortgage rates are still low, new buyers are entering the market, and inventory hasn't outpaced demand. That isn't to say that everyone should sell. If you still love your home and don't want to move elsewhere just yet, hold onto your property for a few more years before revisiting the idea of selling.
However, if you're seriously considering selling, then don't wait. Do it now. Get in touch with the McDowell Real Estate Group. Our agents have earned high praise from our clients for their exceptional service and skills. Contact us today at (925) 209-0343, (925) 596-8731, or leave your message here.