Pleasanton has been named the wealthiest mid-sized city by the United States Census Bureau twice. This is thanks in part to the city's long-term economic growth. The city really found its footing in the 1980s and has since brought in numerous high-end residents — becoming the headquarters for major companies, including Safeway, Ellie Mae, Shaklee, and Roche Molecular Diagnostics. With these employers came the need for new, luxurious housing, and Pleasanton has since become a destination for luxury homebuyers all over California.


Those in the market for Pleasanton real estate should be aware that Alameda County as a whole is up against low inventory, high prices, and stiff competition. If you work with a local realtor to craft your offer, you'll stand a much better chance of landing your dream home in this outstanding San Francisco Bay Area community.


The following information will help you understand the Pleasanton real estate market and how to confidently search for a Pleasanton home for sale.
Luxurious homes for sale
Pleasanton luxury homes are some of the best in the state. They tend to feature technologically advanced amenities, trendy designs, and pristine outdoor spaces.
As such, to acquire a luxury home in Pleasanton, you must be prepared to act quickly.
In January 2022
, Pleasanton home prices were up 29.3% from just one year prior — with a median price tag of $1.6 million. Luxury homes in Pleasanton are typically priced anywhere from $3-$5 million and often sell within a week of being placed on the market.
Homes on the market with the most curb appeal, however, will likely sell in less than a week — and may bring in as much as 16% more than the asking price. When you find a home you're interested in, consider offering no contingencies and at least 10-15% above the asking price. This will greatly increase your chances of getting accepted.
Spectacular views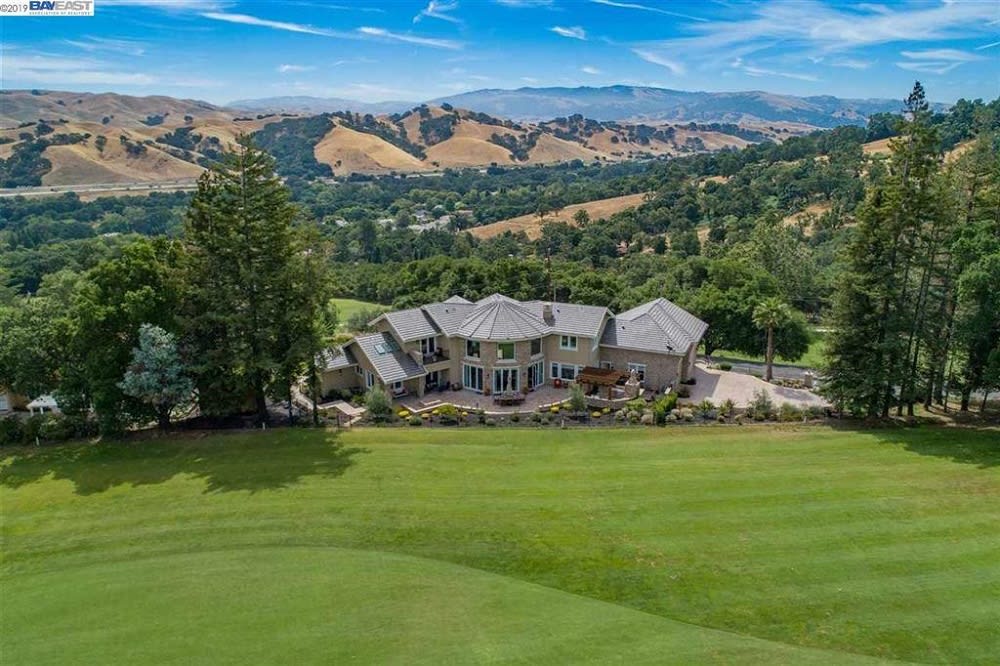 Panoramic views are a great perk for those seeking Pleasanton real estate, as many luxury homes look out at the foothills of the
Diablo Range
— a northern California mountain range that stretches from the San Francisco Bay to the Salinas. From the standpoint of public resources and wildlife conservation, the Diablo range is considered one of the largest remaining wild spaces in California.
With the tree-covered, rolling foothills as well as the nearby vineyards, life in Pleasanton is full of aesthetic beauty. Well aware of this, many Pleasanton luxury homes showcase panoramic views with large floor-to-ceiling windows. Additionally, many properties feature multiple acres with storage buildings, walking trails, and seclusion — some of the most sought-after perks for someone who has had enough of bustling city living full-time or wants to invest in the future.
State-of-the-art kitchens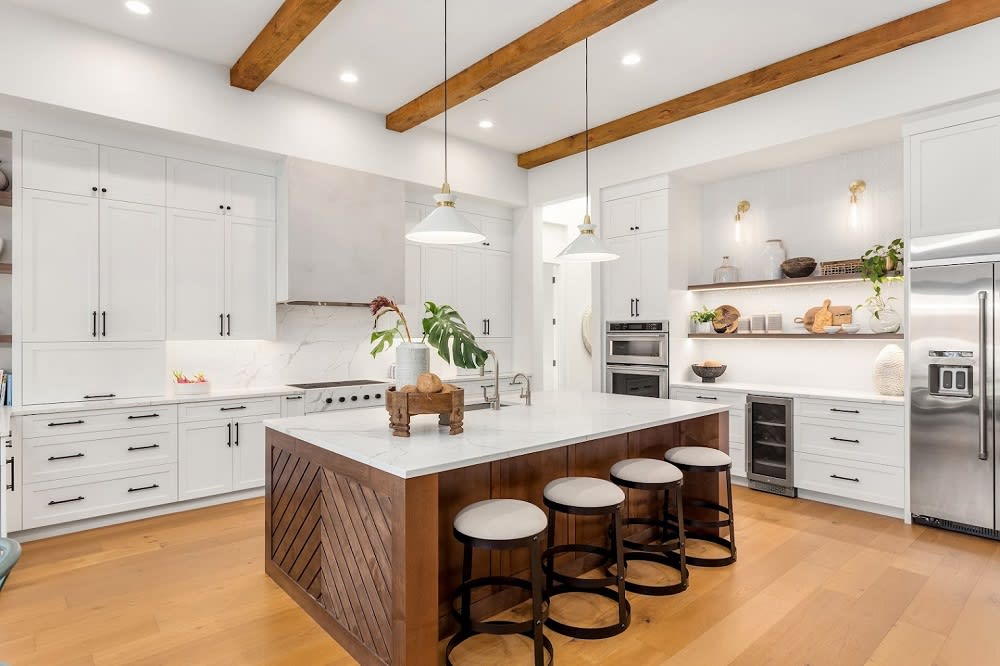 Among luxury home buyers, kitchens have reaffirmed their status as the heart of the home in recent years. Many residents have established new cooking and dining habits during the Covid-19 pandemic that lend well to a spacious, upgraded kitchen. Pleasanton's luxury kitchens are just that, with top-of-the-line appliances, plenty of storage, islands, and large sinks. In Pleasanton luxury homes, food prep is something you'll look forward to, even as you host parties or guests.
Plenty of space to play
Pleasanton luxury property owners have access to a plethora of lifestyle and recreational amenities. You'll find home gyms, billiard rooms, innovative outdoor living spaces, and built-in shelving. If a small vineyard with a companion wine cellar is on your wishlist, you can likely find that, too. Consider what you value the most when shopping for Pleasanton homes for sale, and ask your real estate agent to find Pleasanton real estate that includes your must-haves.
Bright and open luxury homes
The sunny California weather inspires many Pleasanton luxury homes on the market, which feature bright, open floor plans, towering ceilings, wrought iron stair rails to allow light through, and windows galore.

A fusion of contemporary and traditional, many are designed to take full advantage of the magnificent view of the Diablo Range Pleasanton offers while ensuring that the outdoors plays as big a role in your interior design as possible.
Central Californian charm
If it's charm you're after, you can also find high-end farmhouse-inspired homes with porch swings, shiplap, flower beds, and old-fashioned architectural detailing that won't skimp on extras such as serene pool spaces. Many farmhouse-inspired homes are surrounded by grapevines, as Pleasanton is not far from
Livermore
, one of the state's oldest and most formidable wine regions.
Formal landscaping
Hedges, gorgeous gardens, rock decks surrounding a pool, and pergola-style patios with stone columns and accent lighting are among the features you're likely to see in some of the high-end homes on the market this year.
Searching for Pleasanton homes for sale?
If you're looking for Pleasanton luxury homes for sale, contact the experienced Realtors at
McDowell Homes Group
for expert local guidance and customer service.