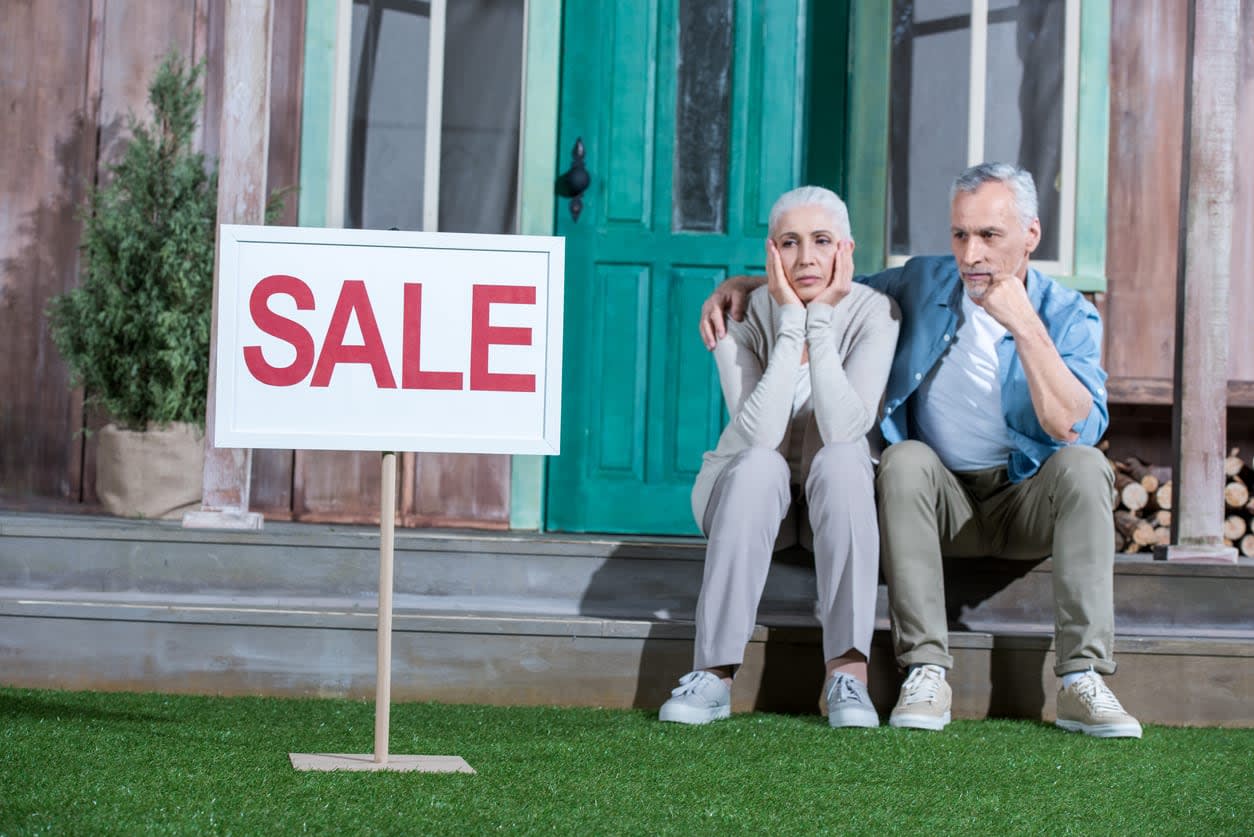 The real estate market in the California Tri-Valley area has been on an upswing. With such solid conditions, it would appear that selling your home in
Pleasanton
or Danville today would mean a huge and quick profit. But that is not necessarily the case. If your property has been sitting on the market with very few interested buyers calling to inquire, you could be making mistakes you may not be aware of.
The longer your home stays on the market, the lower the chance you can sell it at the price you want. Here are six reasons why your home is not selling the way it's supposed to.
1. You Priced It Too High
Your home's listing price directly affects its salability. You may have priced your home too high if it has been sitting on the market for weeks with no progress. Avoid this by basing your pricing on the sale prices of similar homes in the area. If your home is in Pleasanton, make sure to check the average home price in Pleasanton, CA. It's best to work with an experienced local Realtor, who will do a
Comparative Market Analysis
to determine the right selling price for your property.
2. You're Marketing It Wrong
How you promote your home is critical to a successful sale. First off, how are your photos? Listings with high-quality photos are more likely to get noticed. Meanwhile, listings with too few or low-res photos often get ignored. With that in mind, make sure your listing includes professional photos of both the interior and exterior. Highlight high-traffic rooms like the kitchen and bathroom, as well as the property's unique and most desirable features.


Beyond the photos, your marketing tools need to take buyers on a journey that builds their expectations up without misrepresenting your home. Invest in bespoke, high-quality marketing that showcases your property in the best light and targets the right buyers. In addition to listing your home in the MLS, other marketing tactics you can employ include distributing colored flyers, using YouTube and other social media, email marketing, and more.


3. Your Property Has Obvious Issues
Unless they're looking for a fixer-upper, homebuyers will avoid a home with obvious damages and signs of wear and tear. More often than not, glaring issues like mold infestations or sagging floors can render a property unsellable. Homebuyers simply do not want to deal with them, especially when they have better options. Unless you fix these problems or have a huge price markdown, your home is not moving out of the listings any time soon.


Other Major Issues to Look Out for Include
Roofing problems

Condensation on basement pipes

Peeling paint

Wobbly stair railings

Unpleasant drain smells

Unusual HVAC sounds
4. Your Personal Tastes Feature Too Much in Your Home
Your eccentric design tastes may be showing in your home too much. That Star Wars-themed game room or orange kitchen? Not everyone is going to like it. Over-personalized home improvements can turn off buyers who would otherwise be willing to buy the property.


The goal is to get buyers to easily picture themselves living in your home, and that means making the design as neutral as possible. Get rid of over-the-top features and take the minimalist approach when preparing your home for showings.


5. You Are Not Flexible
You may be willing to negotiate the price, but what about the other aspects of your home selling efforts? Do you adjust your showing times and days to accommodate buyers' schedules? Do you give them time to explore the property on their own, or are you always hovering around them, countering every suggestion they make? Do you find yourself defending your design choices instead of listening to your buyers' needs? The more inflexible you are, the less likely you can close a timely sale.


6. You Chose the Wrong Agent
Working with the right real estate agent can make all the difference in selling your home fast and at the right price. Choose someone who is not only knowledgeable about the local market but will also work for your best interest at all times. If your agent is hard to talk to or is not promoting your property well enough, consider switching to another agent who can do a better job.


If you're having trouble selling your property, it's time to reconsider your home selling strategies. We at the
McDowell Real Estate Group
are an experienced real estate team who can help you figure out what you've been missing. Get the best possible result from your home sale. Call us at
(925) 209-0343
(Peter) or
(925) 596-8731
(Mari), or leave us a note
here
.
For more home selling tips, check out
this page
.