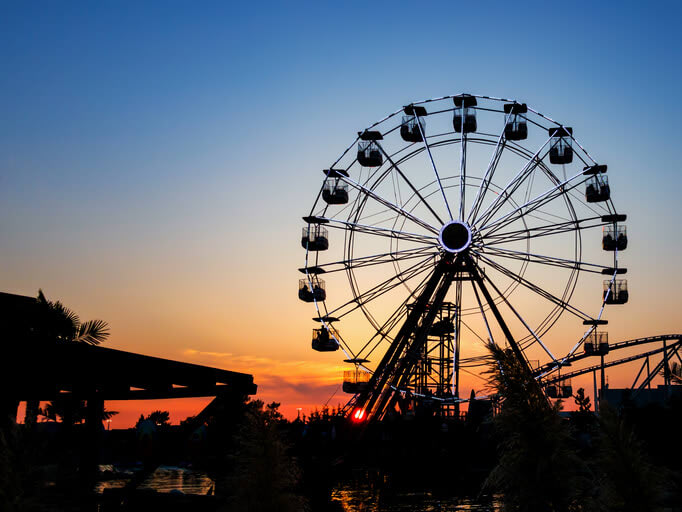 When looking for things to do in Pleasanton, CA, consider going to the Alameda County Fair, one of the most anticipated annual events in the East Bay. This week-long event has been running since 1912 and brings a mix of new and traditional activities for the whole family to enjoy.
If you've ever wondered what life in
Pleasanton, CA
is like, annual events like the county fair ought to give you an idea of the excitement that's in store for you.
What to Expect at the Fair
There's always something new happening at the fair each year, so no two celebrations are ever the same. 2023 is no exception, with the fair serving up a mix of old and new.
Here's a brief look at the 2023 Alameda County Fair to give you an idea of what you can expect:


Live Music – Performers include big names like Ashanti, Gin Blossoms, LeAnn Rimes, Night Ranger, Joe Nichols, and George Michael.
Even though admission came with concert tickets in the past, that is not in effect for 2023. According to their site, "Concert tickets do not include Fair admission this year, allowing you to save more by taking advantage of discounted tickets and promotions. If you attend a concert, you will need to buy a General Admission Fair ticket or Season Pass to access the Fairgrounds."
Check their official site for more information.
Of course, all of the regular Fair Favorites are back in 2023, including:
Food & Shopping
Carnival
Horse Racing
Concert Series
Festivals
Animals
Entertainment
Tasting Fests
The Alameda County Fairgrounds
The festivities usually take place from mid-June to early July at the fairgrounds, a 267-acre events venue in Pleasanton. Its many facilities include:
Pleasanton Fairgrounds Racetrack – The oldest 1.6-kilometer horse racetrack in the United States.
Amador Pavilion – Livestock events facility and multipurpose arena.
Pleasanton Golf Center – The center features a nine-hole golf course, golf club, and various golf programs for players of all ages.
Pleasanton Equestrian Center – The center hosts equestrian shows and events.
The Fairpark RV – The gated RV park features a picnic area, bathrooms, showers, and laundry facilities in addition to wifi and full hookups.
The Farm – This urban farm runs on solar energy-powered milking parlors, greenhouse gardens, and state-of-the-art beehives, with educational tours by local gardeners, fruit growers, and cattle ranchers.
Heathcote-MacKenzie House – Also known as The Heritage House, this building on the grounds was built in 1905 and is listed under the Register of Historic Places.
For more information on their amenities, visit their official website.
Aside from the Alameda County Fair, regular events and activities on the fairgrounds include:
Goodguys Rod & Custom Association Automobile Shows

-

The organization already has 20 car shows across 16 locations planned for 2020, some of which will be held at the fairgrounds.
The Pirates of Emerson Haunted Themed Park - The park serves up scares and frights in October of each year at the fairgrounds, with the 2020 season marking its 29th year. Attractions include Mystery Mansion, Hillbilly Holler, Pirates of Emerson, Maze Haze, and Dorm of Doom.

The Scottish Highland Gathering and Games

- The event originated in the 1860s, having celebrated its 150th anniversary back in 2015. It is also the biggest Scottish social event of its kind in the United States.
Other seasonal events include:
Blue Devils Bingo
Black Friday
Cyber Monday
Aurora Ventures Christmas Tree
LumiNight Lantern Festival
Alameda County Equestrian Holiday Fun-Schooling Show
Annual Manufacturers RV Show
Interested in Pleasanton, CA real estate? The McDowell Group can help you find the perfect home. You can also get in touch with the team at (925) 596-8731 and [email protected].