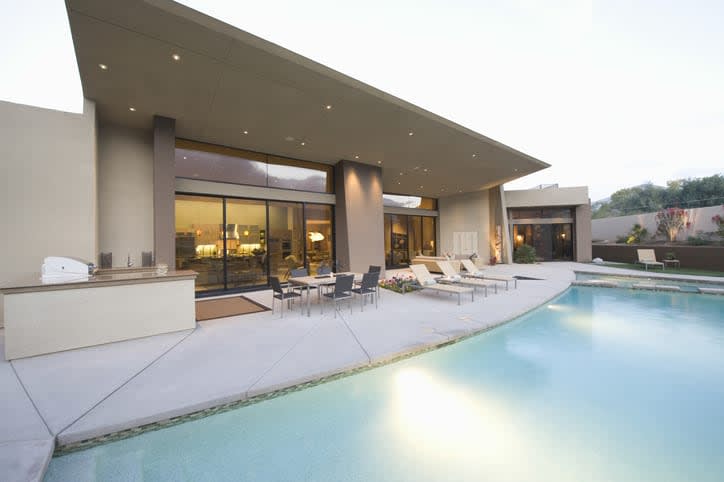 Buying a home in California? If you're looking for a piece of paradise, you've come to the right place. Golden State offers a wide selection of Pleasanton homes for sale.
Whether you're buying your second luxury property or trading up for the first time, you must take several factors into consideration when choosing a home. Keeping these issues in mind will help you avoid buyer's remorse.
Lifestyle
Luxury real estate is not just about buying property – it's about buying a lifestyle. When choosing a high-end home, think of how it can further enhance your lifestyle.
Whether you enjoy relaxing at home, being physically active, preparing elaborate meals, or entertaining friends and family, whichever property you choose must compliment your hobbies and interests.
It's for this reason that luxury homes have varied and over-the-top features. A private theater with a vast film collection might appeal to a cinephile, while a temperature-controlled wine cellar with custom glass displays will attract a wino or sommelier. Likewise, a showroom garage will inevitably capture the interest of a car collector.
New upscale features are constantly being introduced to the market, but choose wisely. It is less about the feature itself and more about the purpose it serves in your life. Thankfully, you never have to choose just one or the other – some luxury properties truly have it all.


Provenance
What truly sets luxury homes apart from the rest isn't so much the finish or the availability of high-end features, which can be easily reproduced through upgrades and improvements, as it is about provenance or the story behind the home.
The unique history of the property, as told through its previous usage, former owners, or architectural integrity, is something that cannot be replicated. For instance, a home designed by a well-known architect or previously owned by a famous personality might have a certain mystique that a comparable property does not.


Neighborhood
Location is still king when it comes to luxury real estate. Moving to a new home also means moving into a new neighborhood, so it pays to know who your neighbors will be and what kind of restrictions the homeowners association (HOA) imposes on residents in the community.
That's why it's worth taking time out of your schedule to visit the neighborhood. Drive around and see what the traffic and noise levels are like. Feel free to speak to residents to get more information about the culture, history, and social events of the community.


Future Developments
So you've found a neighborhood you like. But how will it change over the coming years? Ask the HOA and your Realtor® about any planned developments in the area. The home you're interested in might have stunning mountain views now, but the construction of a new building can change all that.
The same goes for any projects that might potentially affect your peace and privacy, such as the construction of a new road or commercial strip near your home.


Buyer Representation
Whether you're a first-time buyer or a seasoned investor, there's no substitute for expert guidance, more so when transacting in the luxury market, which requires a specific set of skills from Realtors®.
That's why it's important to work with a luxury real estate expert in California. A Realtor® can walk you through the whole process and protect your interests during negotiations.
But more importantly, they can give you access to off-market luxury listings, or listings that have not been publicly advertised. This gives you more options in the luxury market.
The McDowell Group can help you locate your next luxury real estate purchase in Pleasanton and other California communities. Get in touch with us today to experience the "Concierge Approach" to buying and selling real estate.


Inspections
A professional inspection will help you make sure that the structural integrity and electrical, plumbing, and HVAC systems of the property are in excellent working condition.
However, a standard home inspection might not look into underlying issues with a luxury property's additional features, such as damage to the foundation of an outdoor pool.
That's why it's always worth spending on miscellaneous inspections, especially when purchasing a home with high-end features like tennis courts, heated pools, and so on.


Title Insurance
The title insurance identifies you as the lawful owner of the property and protects you from any problems with previous ownership and other individuals who may lay claim to the property.
These claims may arise from instances in which the previous owner has undisclosed heirs, undisclosed marriages, or invalid divorces. Although rare, it's necessary to protect your interests in the property by having title insurance on hand.
Ready to find luxury homes for sale in Pleasanton and other CA communities? Let the McDowell Group assist you. You can reach us here. You can also contact the team at (925) 596-8731 and McDowellHomesGroup@Compass.com.